China Power Convenes Board Meeting in Hong Kong
On January 31, the meeting of the board of directors of China Power was convened at the company's conference room in Hong Kong. The meeting was chaired by Tian Jun, the Executive Director and President of China Power, and attended by Non-executive Director Guan Qihong and Non-executive Director Wang Xianchun, as well as independent directors, Gordon Kwong Che Keung, Li Fang and Yau Ka Chi.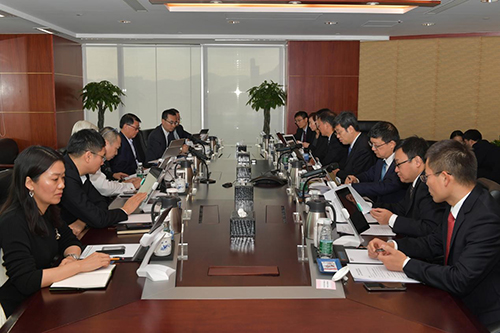 At the meeting, the attendees listened to reports on 2018 work summary, business performance, capital operation, progress of investment projects in 2018, and summary of investor relations. The management's 2019 work plan, capital budget arrangement, investment strategy and plan, work plan for investor relations were approved.
The Board of Directors fully recognized the company's operation performance and the profit contribution of the new energy sector in 2018. Meanwhile, it highly acclaimed the achievements in safety production, improvement of loss-making business operation, risk control, reduction of asset-liability ratio, and fund management, and put forward suggestions and requirements for branches in various provinces to strengthen compliance control, debt restructuring, control of costs and financial expenses, and seize opportunities to realize high-quality development in 2019.
He Lianhui, the Chief Financial Officer, Vice President Xu Wei and Vice President Shou Rufeng, and Yang Yufeng, the Chief Economist, attended the meeting.