Jiang Yi Visits China Power's Integrated Smart Energy Project at Beike Industrial Park
Accompanied by Mr. Tian Jun, executive director and president of China Power, and Mr. Yang Yufeng, chief economist of China Power, Mr. Jiang Yi, general manager of SPIC, and his team visited China Power's integrated smart energy project at Beike Industrial Park on 9 May.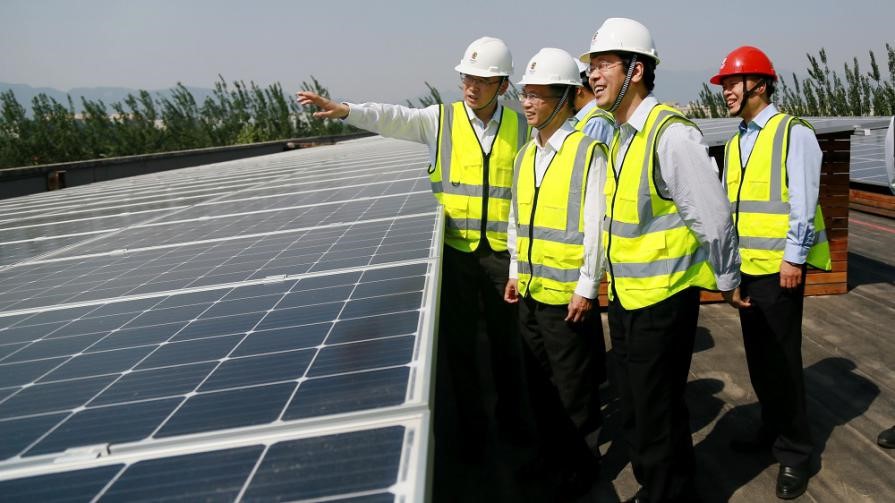 Mr. Jiang inspected the Photovoltaic Charging System, Rooftop Photovoltaic and Energy Storage System Phase I and Integrated Smart Energy Operation Centre, gaining an understanding of the Integrated Energy Management System (IEMS) co-developed by China Power and Tsinghua University and having an in-depth discussion with the IEMS R&D team on scheduling optimization and capacity analysis.
Mr. Jiang recognised the initial achievements of Beike's project and asked the details of its operation and construction progress. Mr. Tian said that China Power will develop more business models and operation models with the application of IEMS and will conduct effective economic analysis for the project to accelerate digital construction, enhance system intelligence, promote subsequent construction and operation of the project and accumulate project development experience.
The visit was also joined by the leaders of SPIC, the Department of Electrical Engineering of Tsinghua University and the State Nuclear Electric Power Planning, Design & Research Institute.