Pingwei Power Generating Company Organises Blood Donation Activity
To ease blood shortage and promote the humanitarian spirit about showing care to the society and saving lives, the labour union of Pingwei Power Generating Company organised a blood donation activity, successfully attracting the participation of nearly 200 blood donors from different departments of the company who together contributed 34350 ml of blood.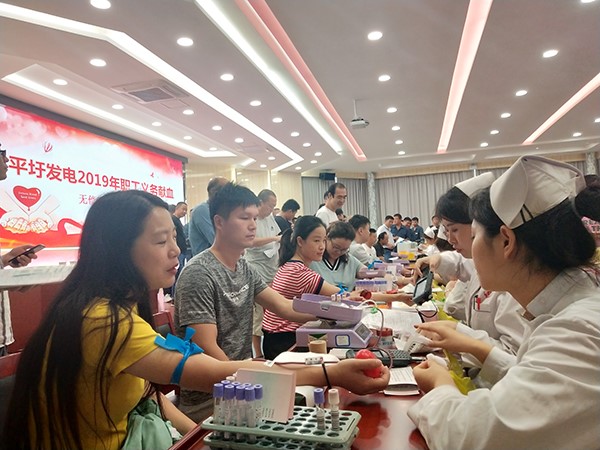 The blood donation activity not only offered support to the Huainan Blood Station, but also served as a platform for staff to show care to people in need. It aimed to cultivate staff's awareness to charitable work and social contribution and to demonstrate the company's determination to undertake social responsibilities.