Mr. He Xi Visits Yongding River Investment Co., Ltd.
On May 21, 2021, Mr. He Xi, Chairman and President of CPID and Chief Engineer (New Energy) of SPIC, and his delegation visited Yongding River Investment Co., Ltd.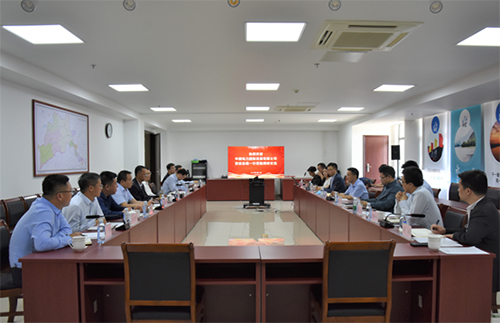 Mr. Kang Xuezeng, GM of Yongding River Investment Co., Ltd., welcomed Mr. He Xi and his delegation. Mr. Kang briefly introduced the background and development status of Yongding River Investment Co., Ltd., elaborated the development goals and cooperation needs of the company during the 14th Five-Year Plan period, expressed the positive desire to carry out strategic cooperation with SPIC and CPID, and said that they would immediately start to establish a cooperation mechanism and select high-quality projects for cooperation.
Mr. He firstly thanked Yongding River Investment Co., Ltd. for its trust in SPIC and CPID, and then briefly introduced the basic situation of SPIC and CPID as well as their development achievements and competitive advantages in recent years, and introduced the development of SPIC's "three new" businesses namely integrated intelligent energy, energy storage and battery swap for heavy trucks.
During the meeting, the two sides discussed the opportunities and modes of cooperation in clean energy development in the context of the "3060" carbon targets, smart city, rural revitalization, as well as the treatment and restoration of the Yongding River basin and the investment development needs, and expected to accelerate the implementation of projects.