Suzhou Engineering Technology Research Center Is Approved
Recently, China Power Huachuang, a subsidiary of CPID, has received the Notice of Suzhou Science and Technology Bureau on the Construction of Suzhou Enterprise Engineering Technology Research Centers (Skf [2021] No. 26), and Suzhou Engineering Technology Research Center for Damage Monitoring and Failure Analysis of Power Generation Equipment proposed by the Company was successfully approved.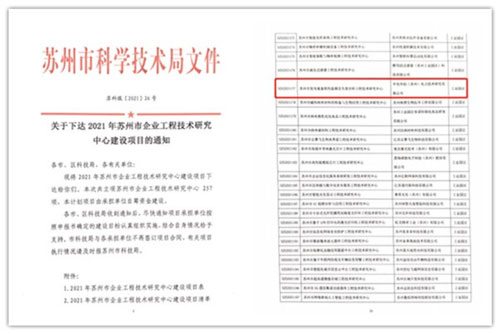 The Company will take the center construction as an opportunity to carry out material inspection, failure analysis, damage evaluation and other services for the society while doing a good job in failure analysis of power generation equipment. Relying on the preferential policies of Suzhou City, the Company will seek local supports in development, innovation and collaborative cooperation to accelerate the pace of market development.