Installation of the First Wind Turbine Completed for #3 Offshore Wind Power Project in Southern Shandong Peninsula
On June 22, China Power International Development Limited (CPID) completed the installation of the first wind turbine for #3 offshore wind power project in southern Shandong Peninsula, marking the completion of an important node of the project and a solid step towards grid connection at the end of the year.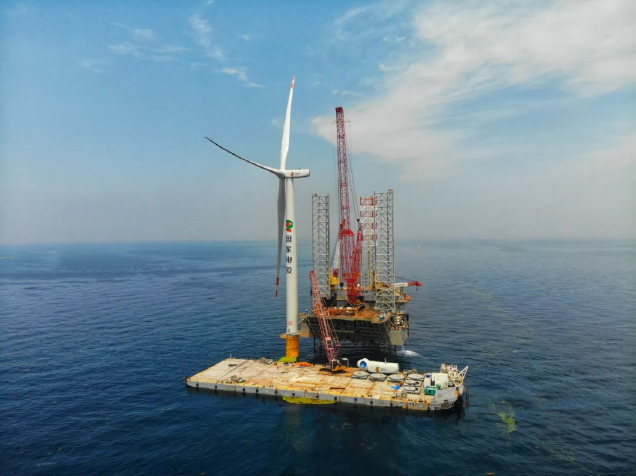 The project is the first offshore wind power project of Shandong Province that has obtained the permission for commencement, and it is invested and built by CPID Shangdong branch and has an installed capacity of 300 MW. Shangdong branch has mobilized all kinds of resources and accelerated the construction in an all-round way since the project was commenced. At present, the installation of the offshore substation is in full swing and in an orderly manner.
Next, Shangdong branch will take further actions to guarantee the availability of ship cranes and improve the organizational management in all-out effort to make sure that the project will be put into operation as scheduled.