Mr. He Xi Meets with Mr. Zhang Jianxin and His Delegation of TBEA Xinjiang Sunoasis Co., Ltd.
On June 24, Mr. He Xi, Chairman and President of CPID and Chief Engineer (New Energy) of SPIC, met with Mr. Zhang Jianxin, Chairman and General Manager of TBEA Xinjiang Sunoasis Co., Ltd., and his delegation at the headquarters.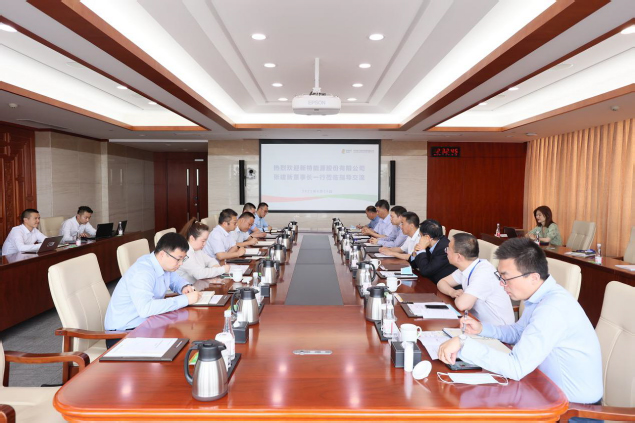 Mr. He welcomed Mr. Zhang and his delegation to visit CPID, and introduced the basic situation, clean energy development and progress in "3060" carbon targets of SPIC and CPID. Mr. He said that CPID as a core subsidiary of SPIC had many years of profound accumulation in capital, technology, talents and management, and had upheld an open attitude and flexible mode of cooperation. It had broad cooperation potential with TBEA in clean energy, energy storage, offshore wind power and international business. He hoped to further deepen the cooperation and achieve mutual benefits and win-win results.
Mr. Zhang introduced the history, business structure and development status of TBEA, and expressed his gratitude to SPIC and CPID for their previous cooperation and support. Mr. Zhang said that TBEA was willing to join hands with CPID, combining their respective advantages and working closely to explore flexible modes of cooperation in clean energy development, integration of power supply, grid, load and energy storage, overseas projects, equipment and engineering, and extensively seek cooperation opportunities to promote win-win cooperation.