Wuhu Power Generation Company and Zhenjiang Government Signs Strategic Cooperation Framework Agreement on New Energy Development
On July 2, 2021, Wuhu Power Generation Company signed a strategic cooperation framework agreement with Zhenjiang Government, to jointly promote clean energy development, "zero-carbon" industrial heating system, integrated smart energy application demonstration, public energy supply service, etc. Also, both parties will work on the application for rooftop distributed PV demonstration projects, form a new mechanism of "government coordination, reform drive, government-enterprise cooperation, and improved supply efficiency", and achieve simultaneous improvement of environmental, economic and social benefits, thus contributing to China's "3060" carbon targets and rural revitalization.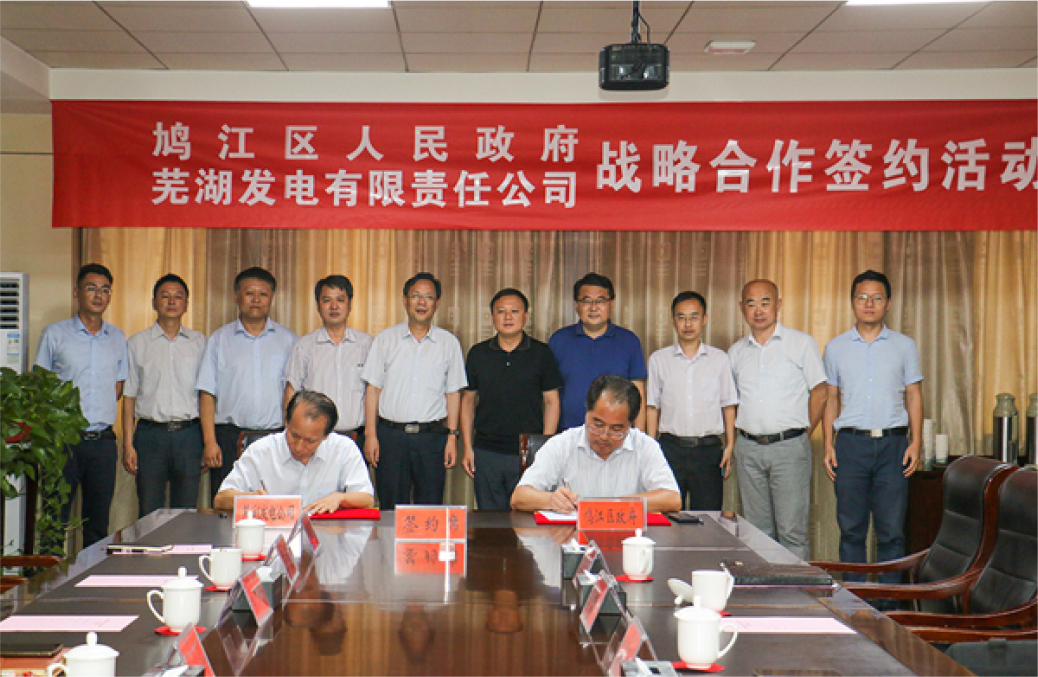 In accordance with the basic principles of "complementary advantages, market-leading, mutual benefit and win-win", both parties will hold joint meetings and regular high-level meetings, set up working groups, regularly communicate the progress of work, work together to solve problems, work out ideas to further strengthen cooperation, explore flexible and effective ways of cooperation, and promote green energy projects. Both parties will make every effort to help Zhenjiang build a "zero carbon" industrial heating system; create new, environment-friendly business forms in Zhenjiang; build an integrated smart energy demonstration area; promote the application of SPIC's integrated smart energy model of "beautiful village"; seize the opportunity of industrial upgrading and carry out comprehensive, multi-level and multi-modal "three-dimensional" cooperation in the construction of hydrogen energy demonstration zone, etc.