CPISEC and Sungrow Sign Cooperation Agreement
On July 6, 2021, China Power Integrated Smart Energy Co., Ltd. (CPISEC), a subsidiary of CPID, and Sungrow Renewables Development Co., Ltd. signed a cooperation agreement on six projects.
At the signing ceremony, Mr. Xue Xinchun, Vice President of CPID, introduced in detail the achievements made by SPIC and CPID in clean energy development in recent years, explained CPID's clean development ideas basing on the carbon trading market and power market development in the context of "peak carbon dioxide emissions" and "carbon neutrality" in combination with the current energy development situation, and expressed his hope that Sungrow would continue to enhance its cooperation with CPID.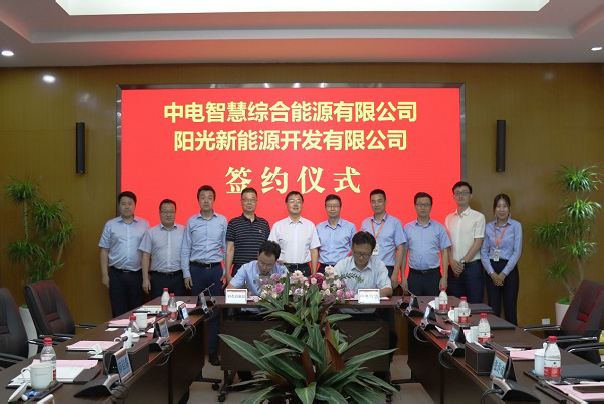 Mr. Zhang Xucheng, President of Sungrow Renewables Development Co., Ltd., welcomed Mr. Xue and his delegation to Sungrow, and said that Sungrow would maintain close cooperation with CPID, work with CPID to implement more high-quality clean energy projects, and create a synergy advantage with the cooperation mode and mechanism of joint development and complementary resources.