New Energy Majors and Teachers of HUST Visit Xishui Zhuwa PV Power Station
On July 9, 2021, a group of 41 new energy majors and teachers of Huazhong University of Science and Technology (HUST) visited Xishui Zhuwa PV Power Station of CPID.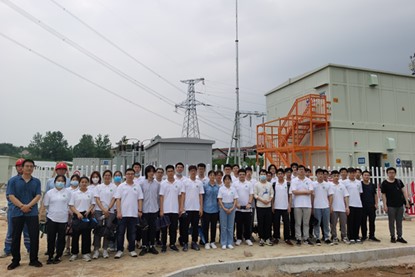 HUST set up the new energy major in 2018, focusing on training technical talents engaged in new energy R&D, engineering design and production management. This visit is the first time HUST has carried out off-campus practical teaching activities for new energy majors.
During the visit, the Company arranged a person to show the teachers and students the construction site and introduce in detail the power generation process and the working principle of the main equipment, helping students combine theoretical knowledge and production practice.