Mr. Li Ze Attends Green Electricity Certificate Transaction Ceremony
On July 17, 2021, Mr. Li Ze, Deputy Director of Electricity Security Department of National Energy Administration (NEA), attended the ceremony of China's first green certificate transaction at the site of Chaoyang 500 MW Grid Parity PV Power Demonstration Project.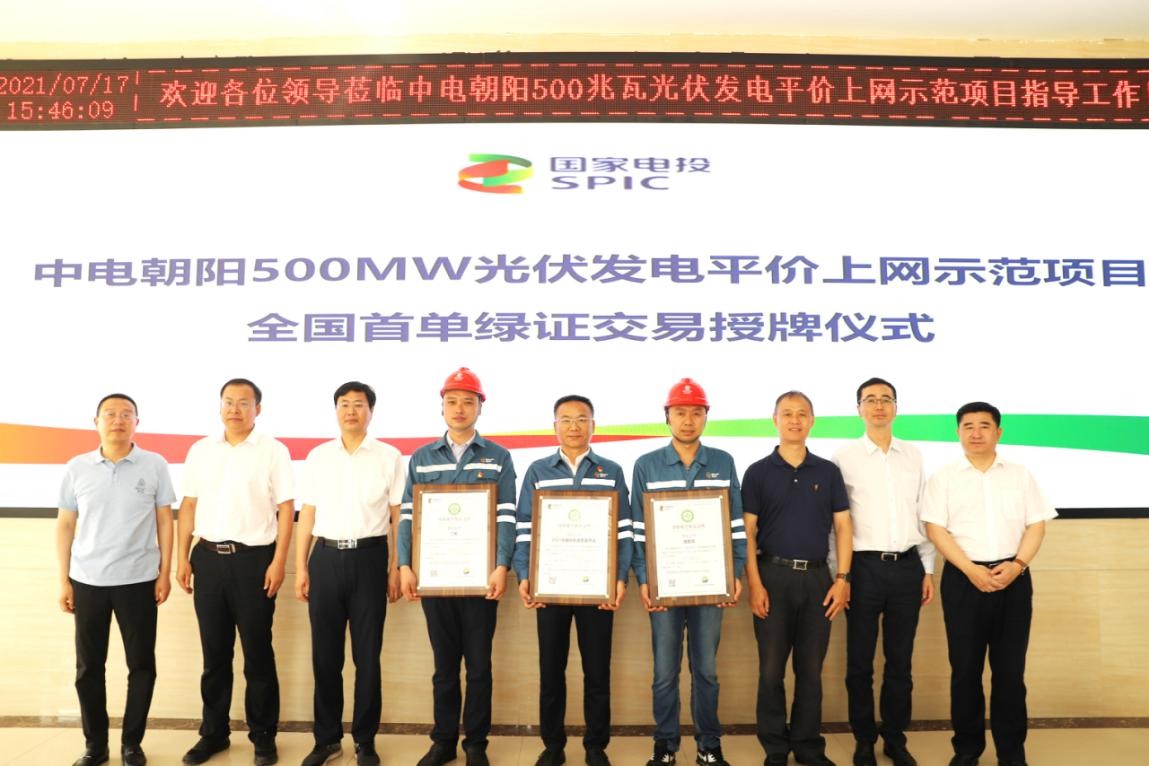 At the ceremony, Mr. Li, on behalf of NEA, awarded the green electricity certificate purchased by the International Dialog on Energy Transitions 2021 from the project to China Power (Shenyang) Energy Investment Co., Ltd. and encouraged the Company to fulfill the responsibilities of central enterprises in the new energy supply environment, increase the development of renewable energy projects, build more high-quality projects, and achieve the "3060" carbon targets as soon as possible. Mr. Li visited the central control room and switchyard and inspected the operation of the project, and affirmed the significance of ecological restoration of the project.
Mr. Lu Jue, Standing Member of Chaoyang Municipal Party Committee and Secretary of Chaoyang Municipal Political and Legal Affairs Commission, Mr. Cao Zhigang, Director of Chaoyang Municipal Development and Reform Commission, and Mr. Yang Yufeng, Director of SPIC Marketing Center, attended the ceremony.
Chaoyang PV power project is one of China's first grid parity PV power pilot projects with the largest single capacity, and was first synchronized to the grid for power generation in December 2019. The green certificate means the confirmation and proof of non-hydro renewable energy generation. As the international and domestic low-carbon development concept continues to deepen, the demand for green power consumption is becoming more and more urgent. The grid parity green certificate transactions will promote the consumption and utilization of green, clean power in the whole society while meeting the demand for green power by energy users.