Anhui Company Meets with Sungrow
On July 17, 2021, Mr. Huang Yuntao, GM of Anhui Company of CPID, met with Mr. Cao Renxian, Chairman of Sungrow Power Supply Co., Ltd., and had an in-depth exchange on promoting the implementation of the strategic cooperation agreement between SPIC and Sungrow and deepening the cooperation in clean energy development.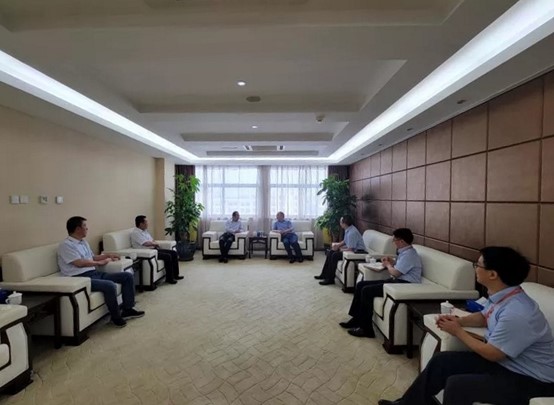 Mr. Cao welcomed Mr. Huang and his delegation to Sungrow and introduced the situation related to the strategic cooperation agreement between SPIC and Sungrow. Mr. Cao hoped to increase the cooperation with SPIC in clean energy development in Anhui Province, especially in innovative development fields such as new energy, integrated smart energy, energy storage and hydrogen energy, to carry out all-round cooperation and achieve mutual benefits and win-win situation.
Mr. Huang introduced the basic situation and development strategy of the Company and said that as SPIC's leading unit of regional coordination, the Company would give top priority to accelerating development in the near future. Mr. Huang hoped that both sides would focus on implementing the strategic cooperation agreement; give full play to their respective advantages in project development, capital, technology, business model, etc.; take various forms of cooperation in developing new energy, integrated smart energy, etc.; and promote the achievement of positive cooperation results.
During the meeting, both sides exchanged views on jointly promoting the transfer of electricity from other areas to Anhui Province, and optimizing the operation mode of energy storage projects.