Mr. Gao Ping Meets with Chairman of Zhonghuan Huanhui
On the afternoon of July 13, 2021, Mr. Gao Ping, Executive Director and President of CPID, met with Mr. Wu Liqun, Chairman of Zhonghuan Huanhui Technology Group Co., Ltd., at the headquarters of CPID.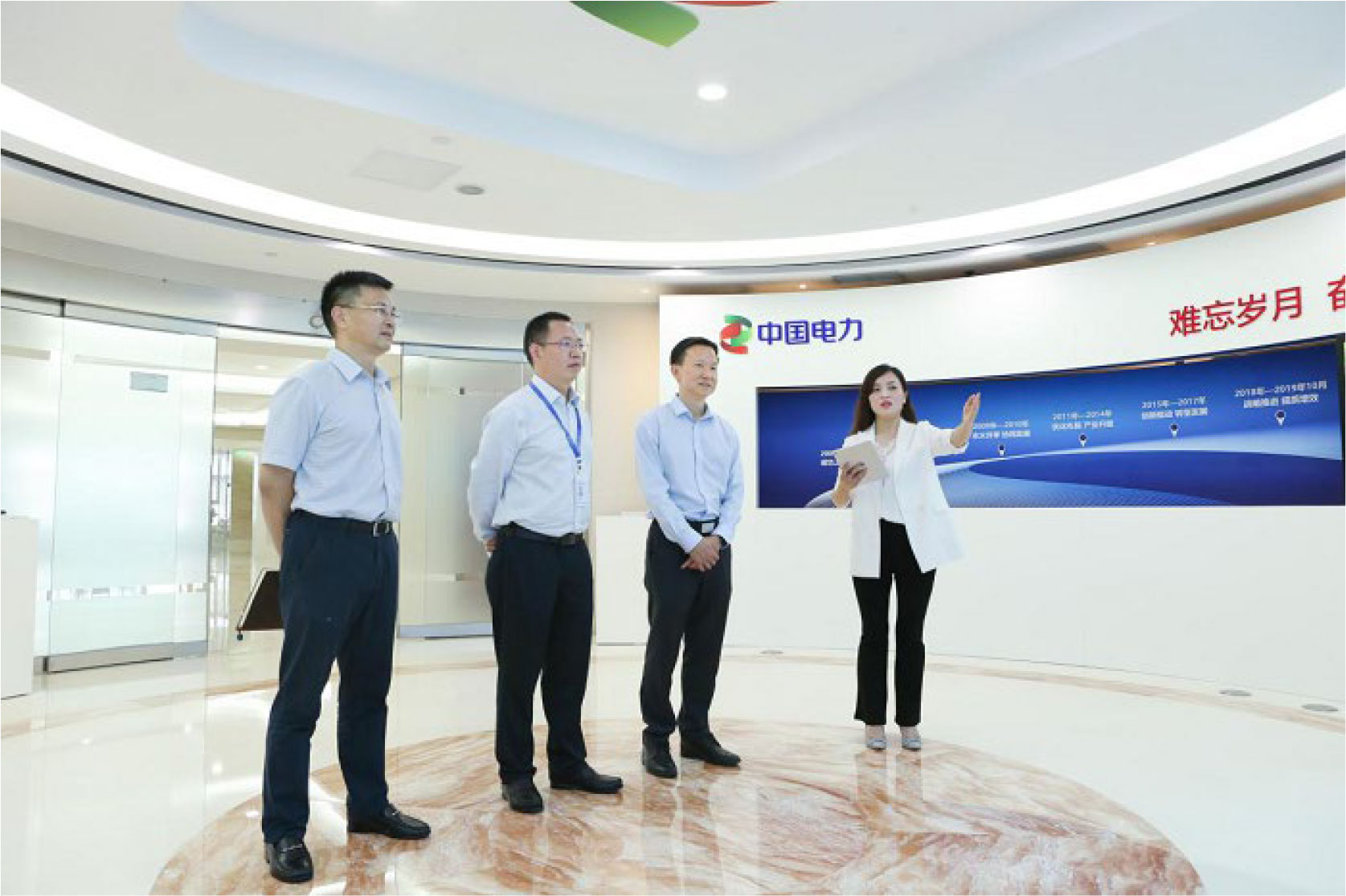 Both sides visited the exhibition hall of CPID.
Mr. Gao welcomed Mr. Wu to visit CPID, and briefly introduced the operation and development situation of CPID, in the hope that both sides would give full play to their advantages to promote the construction of related project supporting facilities and the cooperation in clean energy and integrated smart energy. Mr. Wu highly praised CPID's achievements and its positive role in achieving the "3060" carbon targets, and hoped to have deep cooperation with CPID and promote the construction of related supporting facilities actively.