CPID Signs Strategic Cooperation Framework Agreement with Green Energy Carbon Sink Group
On the afternoon of July 20, 2021, Mr. He Xi, Chairman of CPID and Chief Engineer (New Energy) of SPIC, met with Mr. Su Dong, Chairman of Green Energy Carbon Sink Group, and his delegation at the headquarters of CPID, and witnessed the signing of the strategic cooperation framework agreement between both sides.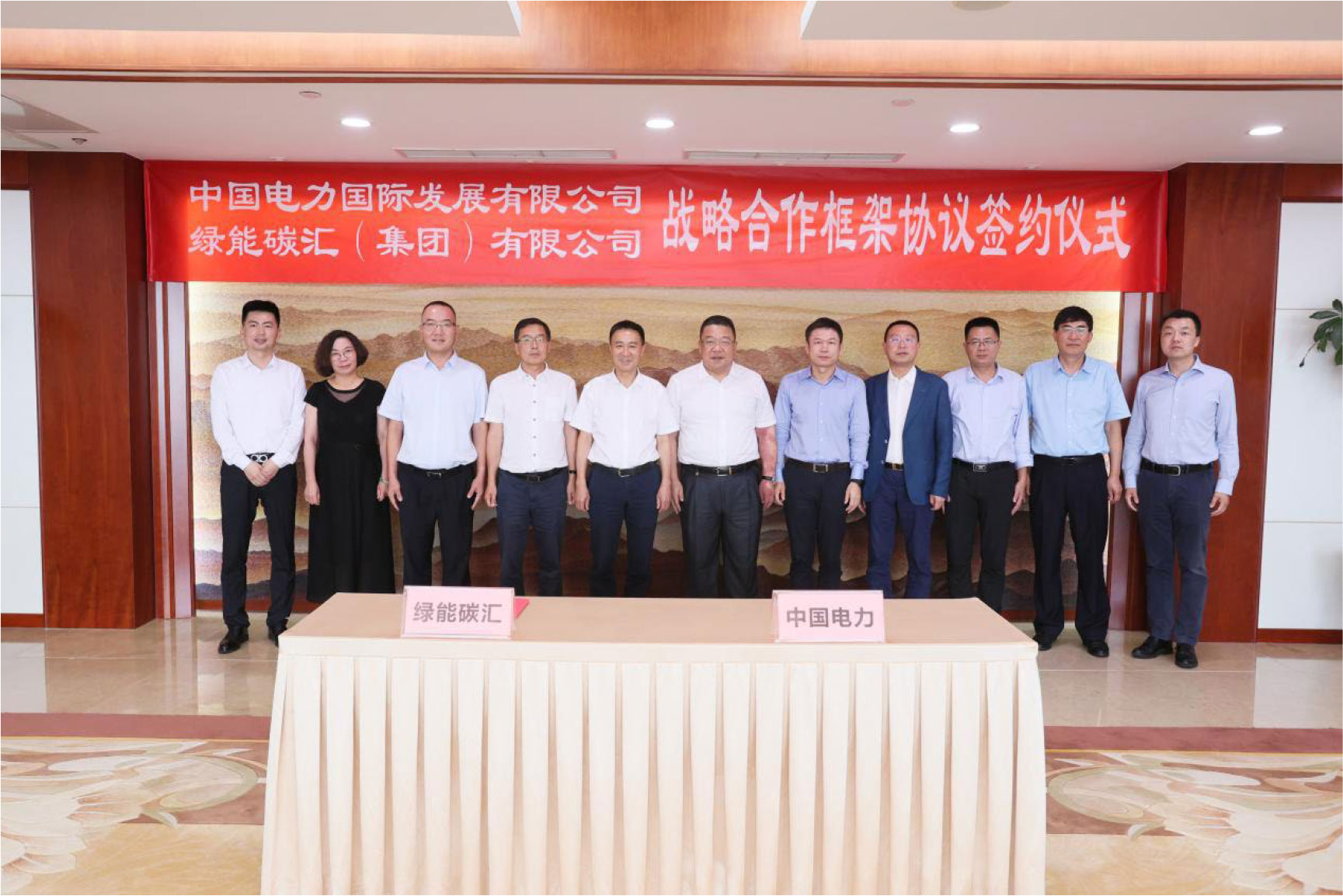 Mr. He welcomed Mr. Su and his delegation to CPID and introduced the achievements made by SPIC and CPID in clean energy development in recent years. Mr. He said that CPID would take a further step to seek innovative cooperation with Green Energy Carbon Sink Group and intensify the development of new energy. Mr. He hoped that Green Energy Carbon Sink Group would make the best use of its successful experience in developing and operating the 1 GW Top Runner PV power base in Erdos, Inner Mongolia, and achieve win-win cooperation and joint development.
In addition, the two sides had in-depth exchanges and discussions with respect to the cooperation fields and modes in the future, and reached a consensus. Both sides expressed that they would set up a working group under the framework agreement as soon as possible to make full use of their respective technical and resource advantages, so as to conduct in-depth cooperation in distributed PV projects, hydrogen energy demonstration projects, and battery swapping for heavy trucks across the whole county. The working group will accelerate the implementation of projects and promote the green and sustainable development of both sides to achieve mutual benefit and win-win results.
Mr. Su expressed his appreciation for the support and trust of CPID and briefly introduced the development history, business model, competitive advantages and future development ideas of Green Energy Carbon Sink Group in energy sector. Mr. Su said he was full of hope and expectation regarding the cooperation with CPID in a variety of fields.