CPID Signs Pumped Storage Cooperation Agreement with State Grid Xinyuan
On July 20, 2021, CPID and State Grid Xinyuan Company Limited signed a cooperation agreement in Beijing on the investment in pumped storage power stations. Mr. Gao Ping, Executive Director and President of CPID, and Mr. Hou Qingguo, Chairman of State Grid Xinyuan, attended the signing ceremony and witnessed the signing of the agreement.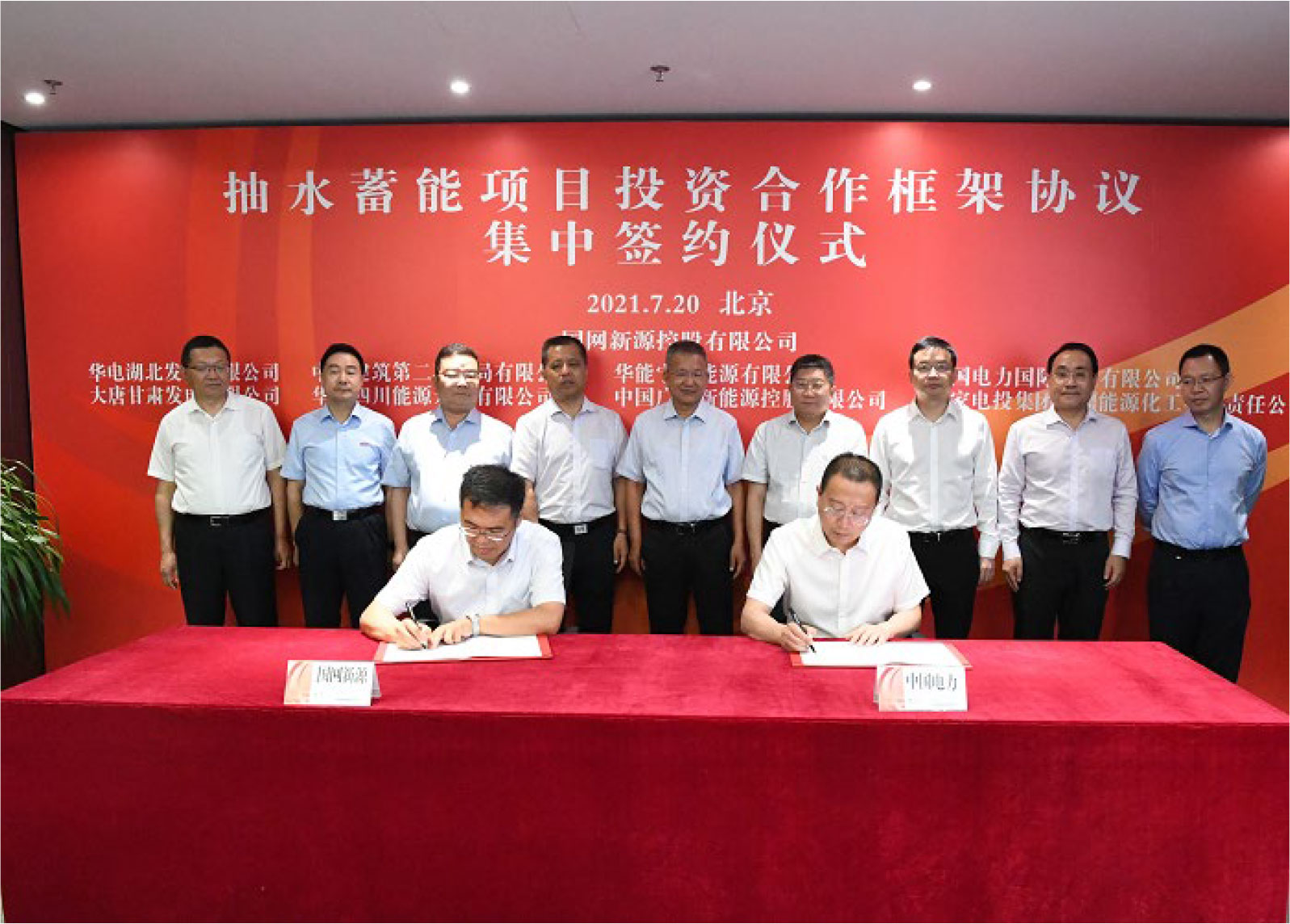 Before the signing ceremony, both sides had an in-depth discussion on the "3060" carbon targets, construction of a new power system dominated by new energy, and prospects of pumped storage in the context of the new power system.
Mr. Gao expressed his appreciation for the long-term support and help of SGCC. Mr. Gao said that pumped storage plays an important role in ensuring safety of large power grids, promoting accommodation of new energy, and improving power system performance. Intensifying the development of pumped storage power stations is of great significance for the construction of a new power system. As a specialized company with its core business in pumped storage and energy storage power sources, State Grid Xinyuan has made prominent contributions to the safe, stable and economic operation of the power grid. CPID expected to work hand-in-hand with State Grid Xinyuan in developing pumped storage power stations to achieve fast, sustainable and high-quality development of new energy.
Mr. Hou hoped that both sides would establish and improve the communication mechanism to make the best use of their advantages and expand the scope of cooperation, so as to promote the development of pumped storage power stations and achieve mutual benefit and win-win results.