All Renewable Projects of Guangxi Power Generation Company Included in the Subsidy List
On July 28, 2021, Jieshou II and Shiwangutian wind farms of CPID Guangxi Power Generation Company passed the review and were successfully included in the list of the third batch of renewable energy subsidy projects in 2021. So far, all the 19 wind power projects and one PV project owned by Guangxi Power Generation Company have been listed in the renewable energy subsidy list.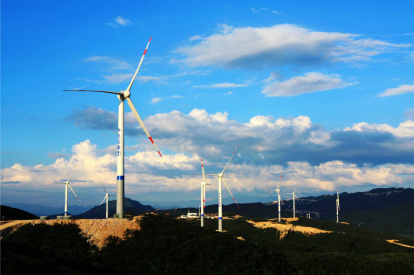 Since 2020, the Ministry of Finance of China has issued a series of policies to stimulate the development of renewable energy, including accelerating the review of projects for renewable energy subsidies. According to the requirements of the Ministry of Finance, Guangxi Power Generation Company attached great significance and made great effort to apply for renewable energy subsidies, and achieved good results.