Mr. Gao Ping Meets with Mr. Ma Junhua, Vice President of TEBA Xinjiang New Energy
On August 26, 2021, Mr. Gao Ping, Executive Director and President of CPID, met with Mr. Ma Junhua, Vice President and General Manager of System Integration BU of TEBA Xinjiang New Energy Co., Ltd., and his delegation at the headquarters of CPID.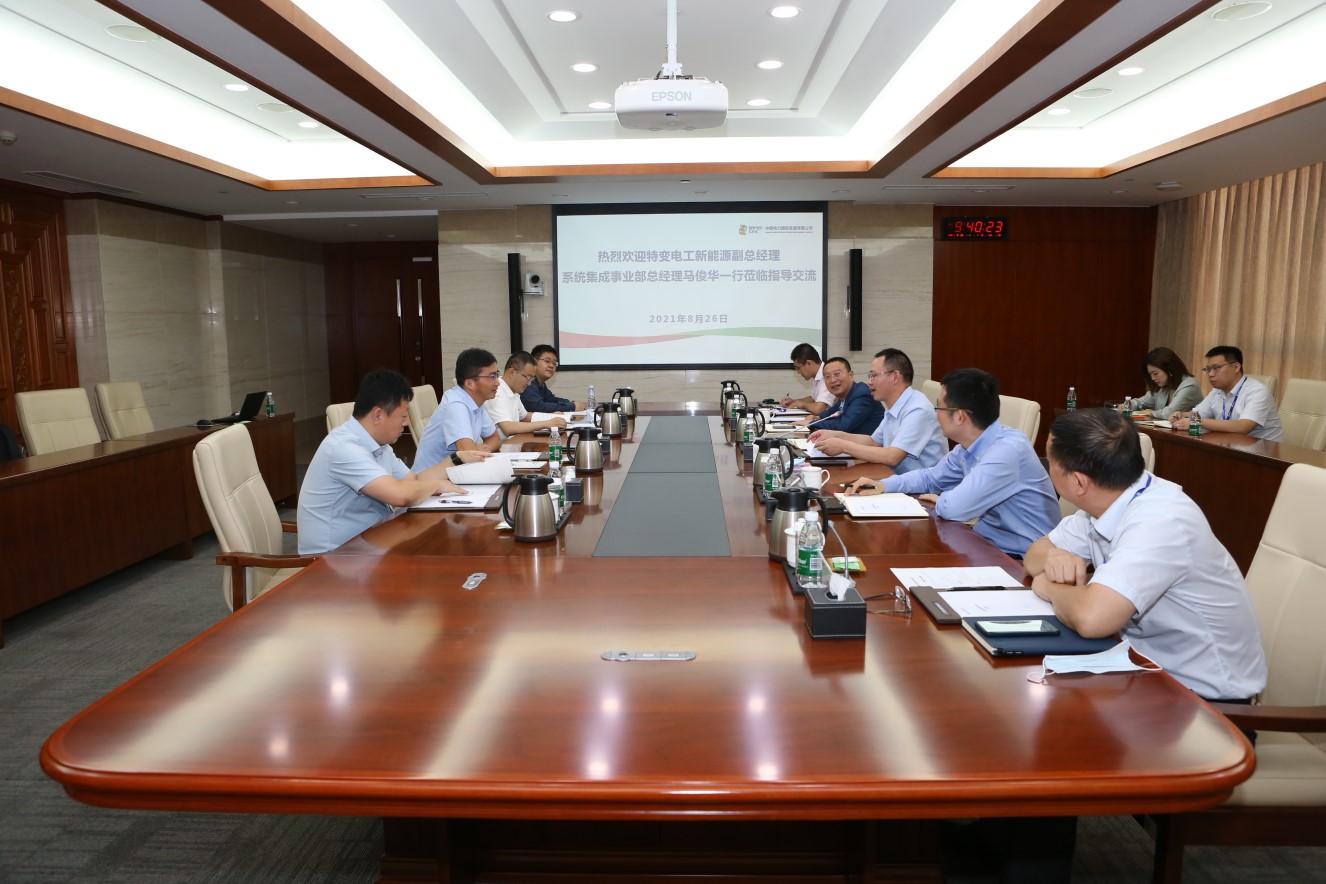 Mr. Gao extended a warm welcome to Mr. Ma and his delegation, and introduced CPID's basic information, history, and strategies on supporting China's national energy strategy and clean energy innovation and development. Mr. Gao hoped that both sides would establish long-term cooperation in integrated smart energy, hydrogen energy, energy storage, and the "three new" industries to promote rural revitalization and beautiful village construction, as well as exploring opportunities in developing "agriculture + energy", "distributed energy + energy storage", microgrid, and shared energy storage projects in Jilin, Inner Mongolia, Yunnan, Hunan, and other provinces.
Mr. Ma introduced the history of TBEA Xinjiang New Energy and its business presence and strategies in wind power, PV power, power electronics (inverter, SVG, flexible output devices, etc.), and engineering service. He hoped that both sides would give full play to their respective advantages to strengthen cooperation in new energy and equipment supply, optimize the mode of cooperation, and expand the scope of cooperation, for the purpose of achieving mutual benefit and win-win results.