Mr. He Xi Visits Fangshan Factory of Xinyuan Smart Energy Storage Co., Ltd.
On September 2, 2021, Mr. He Xi, Chairman of CPID and Chief Engineer (New Energy) of SPIC visited Fangshan Factory of Xinyuan Smart Energy Storage Co., Ltd., accompanied by the senior management team of the company.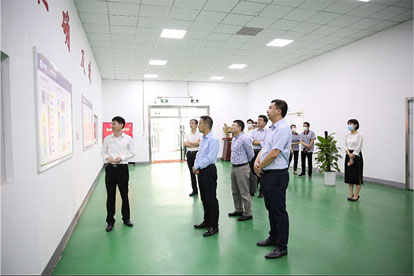 Mr. He visited the workshop, integrated laboratory and safety laboratory, –listened to the construction status, production and operation situation of the factory, as well as the introduction to the layout of the energy storage industry chain, smart manufacturing technology and development prospects, and inquired in detail about the current industrial scale, R&D strength and quality standard. Mr. He also affirmed the company's development strategy of actively exploring and innovating, making great efforts in patents and intellectual property rights, and independently developing technologies with its R&D strength to build a smart manufacturing and energy storage investment and operation platform.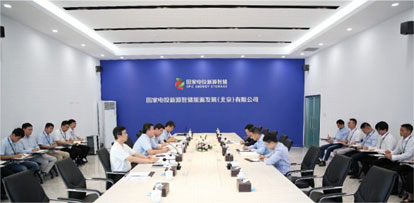 Mr. He emphasized that energy storage was an important part of the new power system and CPID would strongly support the development of the company's energy storage business. Mr. He also said that the company should focus on the domestic market, actively explore the overseas market, and make a long-term plan for the core technology of energy storage and various technical routes.
Mr. He hoped that the company would speed up its development, with a focus on the energy development planning during the "14th Five-Year Plan" period, play a leading role in the industry, and make contributions to the "3060" carbon targets.