Wuhu Electric Power Company Organises "Rhododendron Simsii: Dream Comes True" Study Assistance Scheme, Brightening Students' Life
On 31 August, the "Rhododendron Simsii: Dream Comes True" study assistance scheme organized by Wuhu Electric Power Company came to a successful conclusion. The company donated RMB8000 to four underprivileged college freshmen, encouraging selfless devotion to the society and spreading the messages of "contribution, love, mutual help and progress".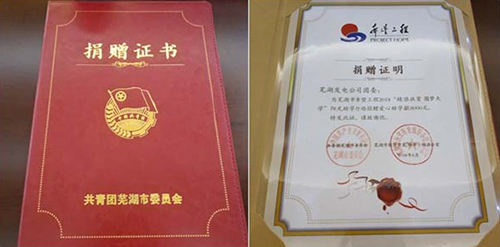 The targets of the scheme are underprivileged students who are admitted to university to study full-time undergraduate programmes in 2018. The event was open to all leaders of the company and young Party members who took lead roles in appealing other young members to actively participate in the event and give a helping hand to those in need. At the donation ceremony organized by the Communist Youth League and the Municipal Poverty Alleviation and Development Department, the company donated RMB8000 to four impoverished college students.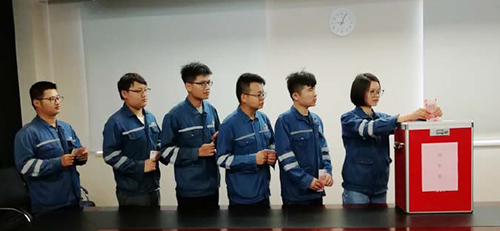 As part of the "Rhododendron Simsii" study assistance scheme, Wuhu Electric Power Company encourages its employees and young member of the Communist Youth League to participate in charitable works. Through the scheme, the company has provided subsidies to 13 poor university students in Wuhu and over 100 impoverished primary and secondary school students in Wuwei County, Anhui. Wuhu Electric Power Company has maintained a good corporate image as its efforts in charitable works are highly recognized by the society.