Energy Infrastructure Cooperation Forum
General Electric Company (GE) held the "China for the World" 2018 Energy Infrastructure Cooperation Forum at Diaoyutai State Guesthouse, Beijing on 1 November. Executive Director and President of China Power Tian Jun was invited to the forum and delivered a keynote speech titled "Share Development Gains from Win-Win Cooperation".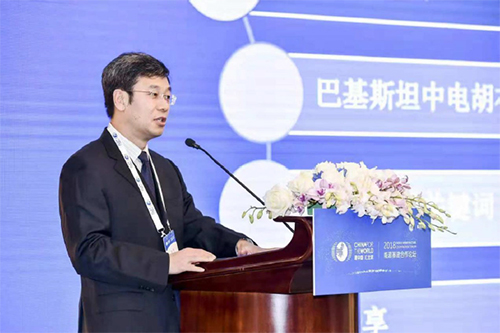 At his speech, Tian Jun introduced the strategy China Power has adopted in its transformation and development, and shared China Power's experience in project development from multiple perspective such as cooperation with governments, selection of right partners, emphasis on contractual spirit, cooperation for mutual benefits and integration. The speech was well-received by the guests and audience in attendance who highly praised the achievement China Power has attained.