Yaomeng Power Generating Company's Psychological Counselling Room Opens to Employees
To care employees, help relieve their mental stress and provide strong support for their mental health, Yaomeng Power Generating Company opened the psychological counselling room to employees on 11 December.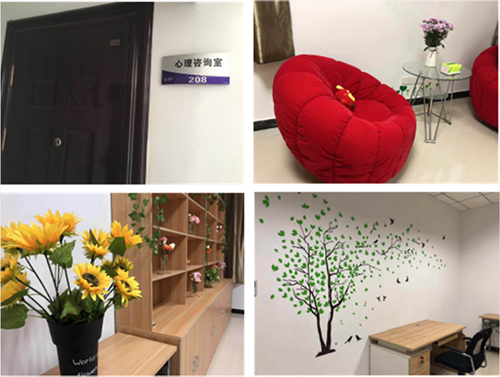 The counselling room invites experts from psychological counselling institutions in Pingdingshan to provide on-to-one psychological counselling service and address employees' questions and concerns about family, work, life, education, interpersonal relationship and emotion. The services provided cover psychological counselling, stress management and mental health knowledge learning. To ensure effectiveness of counselling, the company has decorated the room with beautiful flowers and plants, wall stickers and books advocating positive vibe, so as to create a warn, comfortable and relaxing counselling environment for employees. More service will be provided later after the psychological test room, music room, sandbox room and stress relief room are set up.
A lot of employees has applied for the service provided by the psychological counselling room. Applications can be made in person or via email and telephone and psychological counselling service will be provided according to employees' applications.
Under the intense competition, stress from everyday life and complicated social environment, more emphasis should be placed on employees' mental health. The company therefore set up a psychological counselling room to offer employees a place for expressing their feelings and managing their stress with a view to serving employees better, so that everyone can live a happy life, maintain positive work attitude and ensure effective communication, which is beneficial to fostering a harmonious relationship with employees and facilitating healthy and sustainable development of the company.