A University Delegation Visits China Power
The delegation of North China Electric Power University, comprised of over 30 teachers and students, paid a visit to China Power on 12 December. A seminar and mock interviews led by the leaders of China Power were organized for the teachers and students. This is another active measure adopted by China Power to attract talents and to open up the company further.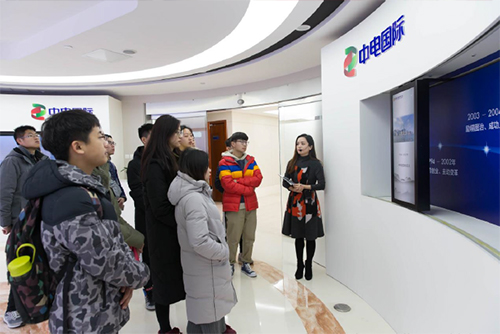 Over recent years, China's power system has undergone major changes, while the launch of marketing electricity side reform and electricity market transactions have intensified the competition of the electricity market.
Zeng Xuefeng, Vice President of China Power told reporters that the growth of China Power cannot be sustained without talents. With the continuous development of China Power over the years, the company has nurtured a large number of talents who are growing together with the enterprise.
The participating students of the visit included undergraduate and postgraduate students. The problems that concerned them the most were "necessary professional knowledge and humanistic qualities of applicants", "future career development and room for promotion" and "chance of being hired for non-power profession applicants and department selection", among others.
10 students participated in the mock interviews at the visit. Heads of the human resources department of China power provided information and advice about the key issues that applicants needed to pay attention to during job interviews as well as job seeking skills. This is what China Power contributed to the nurturing of talents for the industry.