China Power Holds the First Meeting of the Safety Production Committee in 2019
On January 28, China Power held the first meeting of the Safety Production Committee in 2019. Tian Jun, the Executive Director and President of China Power, and Xue Xinchun, the Chief Engineer of China Power, attended the meeting.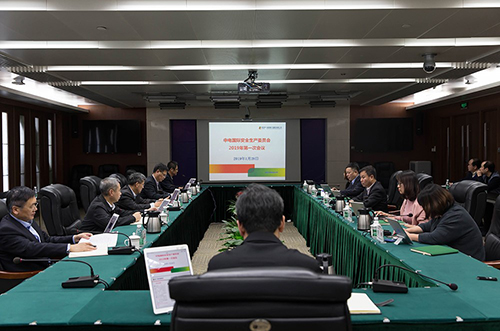 At the meeting, the attendees learned the spirit of the 2019 National Safety Production Video Conference and the Group's Corporate Safety Production Committee's Meeting. 2018 Safety Production Performance Assessment Results and 2018 Candidates of Advanced Organizations, Teams, Individuals in Safety Production and Environmental Protection of China Power were reviewed and passed. The attendees listened to the Safety and Environment Department's report entitled, 2019 Key Points of Safety, Quality, and Environmental Protection Supervision of China Power, relevant departments' report on the completion status of work in 2018 and 2019 key work plans, and the special report on measures to ensure "zero casualty".
In his concluding remarks, Tian Jun affirmed the achievements of China Power in safety production in 2018. Tian Jun pointed out that, in 2018, with joint efforts, China Power had stable safety production in general. There was no safety production target control accident throughout the year. The ecological and environmental protection management needs to be further improved. Tian Jun demanded to perform responsibilities, make efforts to promote safety responsibilities, enhance basic management, deepen the "Three Basic" work, consolidate risk pre-control, push the development of system for quality, safety, health, and environmental protection, strictly grasp quality control, constantly improve equipment reliability, grasp the "Four Controls", and ensure smooth project construction.
All members of the Safety Production Committee, China Power, attended the meeting