Yaomeng Power Generating Company Receives Thank You letter from Elderly
On 12 April, Yaomeng Power Generating Company received a thank you letter from Aunt Cheng, who lives alone. She highly praised and appreciated the service and assistance provided to her voluntarily by the young staff of the company.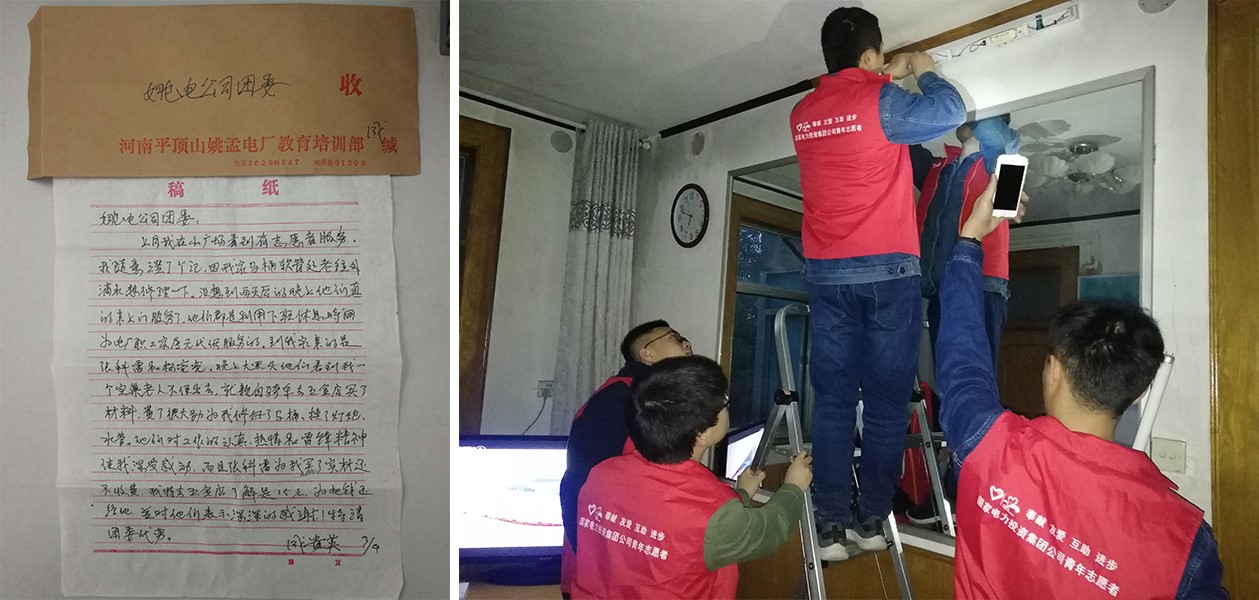 In March, the company organized a voluntary service activity. The volunteers learned that Aunt Cheng lived by herself, so they purchased the required materials for repairs at their own expense. They also actively helped her solve other problems. The volunteer activity was held while the A unit of the company was under maintenance. In order to avoid causing impacts on normal production, the repair service was provided during weekend and at night.
The voluntary activity gained wide recognition from the community, fully demonstrating young staff's enthusiasm, positive attitude and dedication to the society. They have established a good social image for the company.