Zhongdian Guorui Signs Supply Chain Finance Framework Agreement in Beijing
On 13 June, Zhongdian Guorui, a subsidiary of China Power, held the supply chain finance framework agreement signing ceremony in Beijing. Representatives from the finance department of China Power, Dabieshan Electric Power Generating Company, Zhongdian Guorui and China CITIC Bank attended the ceremony.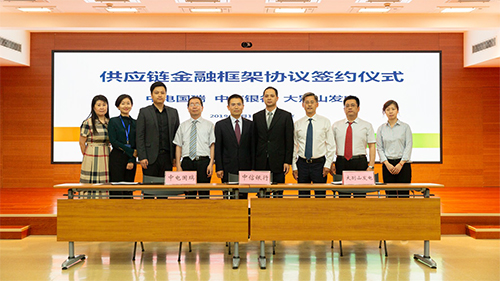 The signing of the supply chain finance framework agreement is the first financing business obtained by Zhongdian Guorui after it took up the role as the domestic financing platform of China Power, symbolizing China Power gaining full access to domestic financing channels. The credit limit of RMB300 million shall be granted under the agreement at an interest rate at 10% below the PBOC's one-year benchmark rate, with the first drawdown amounting to RMB51 million.
Headquartered in Beijing, China CITIC Bank is one of the commercial banks in China. This supply chain financing is supported by the headquarters of China CITIC Bank, setting a good example for future "head-to-head" cooperation between the two parties.