China Power Organizes 2019 Safe Production Seminar
China Power organizes Safe Production Seminar on 26 June. Tian Jun, executive director and president of the company, attended the seminar and lectured on safe production.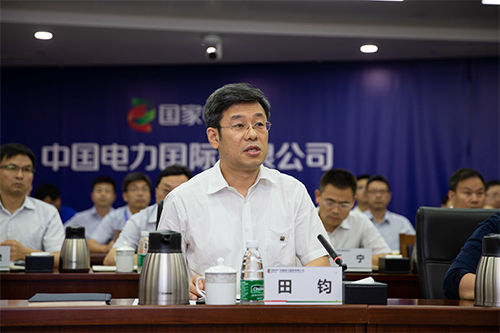 Tian Jun chaired the Safe Production Seminar which carried the theme "Enhance Safe Development and Red Line Awareness, Improve Safety Production Management", explaining Xi Jinping's safe production mindset, introducing safe production regulations, analyzing the current safe production landscape and planning for safe production work for the next stage. Tian Jun stressed that safe production is a paramount responsibility to all levels of staff, especially management members. They are required to uphold safe development principle, strengthen red line awareness, implement safe production accountability system, consolidate safe production foundation, improve safety production management and strive to achieve zero casualty and accident.
Experts from China Electric Power Construction Association were invited to give a talk on safety management of lifting equipment and lifting operation.
The seminar was attended by all departments and units of the company.