Steam Turbine Repairing Competition of China Power was Closed in Pingwei Power Generation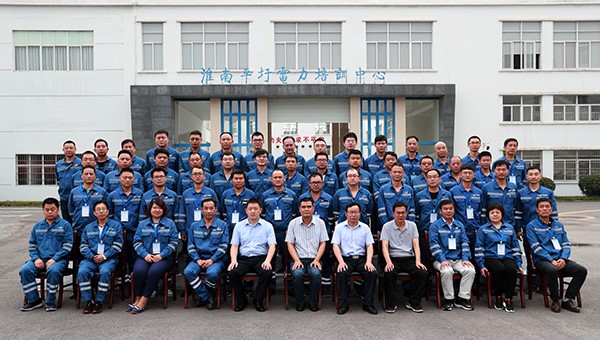 On 29 June, the 2019 "Striving for Excellent Achievements" Steam Turbine Repairing Competition, which was also known as the Company Audition Competition of the Group, was closed in Pingwei Power Generation. The competition lasted for a week with the participation of more than 50 candidates from seven teams of five units of China Power's system. The candidates carefully and cautiously attended the written test, presenting a solid theoretical foundation; and demonstrated their collaborative team work spirit in the practical test with a clear division and due cooperation.
On the closing ceremony, the human resources department and the technology training center of China Power expressed their congratulations to the units and candidates who achieved outstanding results, and encouraged the candidates to take advantage to the competition, summarize the experiences, compare themselves with the advance, and find out their own shortcomings in order to consolidate and develop the competition results. They suggested that the candidates can make use of the experiences and knowledges in the completion, improve the work training, solidify the professional foundation and continue to develop the technical levels. They also hoped that candidates selected as the China Power Team can train harder and work harder to get better achievements.