Yaomeng Power Generation was Awarded as the Outstanding Enterprise in "the Safety and Health Cup Competition" in Henan Province for Four Consecutive Years
On 2 July, Yaomeng Power Generation Company received a medal as the 2018 outstanding enterprise of "the Safety and Health Cup Competition" in Henan Province for four consecutive years.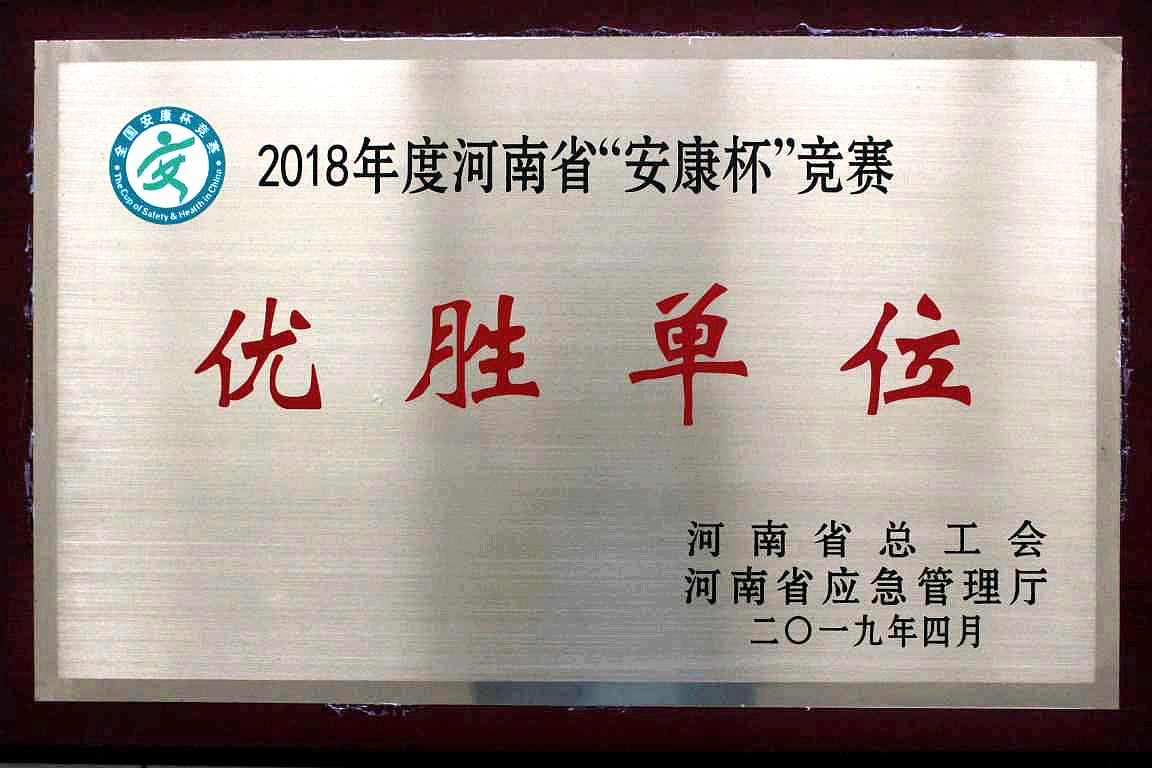 In 2018, with a competition theme of "Implementing All-member Safety Responsibility System and Promoting Corporate Safety Development", the company fully combined the safety regulation, safety behaviours and safety economy, and formulated corresponding safety responsibility rules for different operation, testing and production measures, resulting in a remarkable tendency of competitive management among departments, competitive indicator among teams and competitive techniques among employees in the company.
As an important energy company in Henan Province, the company places the utmost importance to the safety production in a long time. Relying on "the Safety and Health Cup Competition", the company comprehensively promoted the corporate safety culture and team building, continuingly intensified safety education training for employees, created innovation work, advanced equipment potential risk identification and elimination and strengthened standards and requirements of personnel behavior, and achieved notable results.
Regarding the reward as a new starting point, the company guided its employees to deepen and practice the concept of safety and health, and ensured a sustainable stability of the company's safety production.