Fuxi Power Company Strives to Ensure Power Supply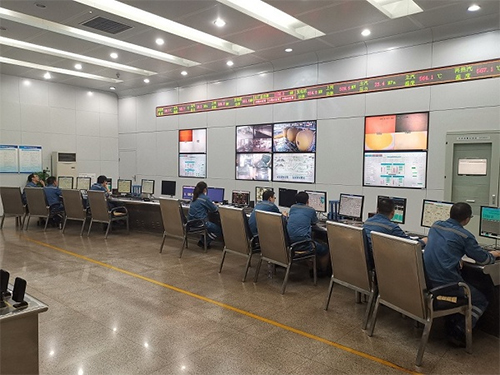 In early August, while the electricity load in Sichuan Province reached a new high for four consecutive times, Fuxi Power Company implemented multiple measures to ensure power supply and peak load regulation.
On 12 and 13 August, after the electric load of Sichuan power grid hit new highs for three consecutive times, , its power load once again peaked at 40,726 MWh on 26 August.
In face of the challenge and opportunity, the company strived to ensure power supply. First of all, it paid close and focused attention to operation management to ensure the safety and stability of various indicators of the units; secondly, it strengthened equipment management by promptly tackling the hidden risks of equipment at night, a critical period when electricity load would remain at a low level; thirdly, it increased its coal reserves and beefed up coal burning efforts; fourthly, it stepped up communication with the government and actively adjusted its power generation; fifthly, it strengthened control over the operation of the units and ensured the units are in stable operation during critical periods. In the end, the plant carried out normal operation and successfully ensured power supply and smooth peak load regulation.